We're excited to reconnect with old friends and meet new ones at this year's SEMA show in Las Vegas, November 5th - 8th!
Once again, we'll be bringing our industry-leading, battery-powered and hybrid dent puller and welders for you to see in person and experience for yourself why so many shops around the world love the power, quality and versatility that battery or 110v operation can provide!
We'll have the original, battery operated dent puller, the Panel Beater, our Hybrid Welding Station Spot Welder and the IntuPulse series of MIGS to demonstrate for you.
So be sure to swing by our booth in the North Hall (booth # 10953) to see for yourself the game-changing difference AIM can make for you and your shop!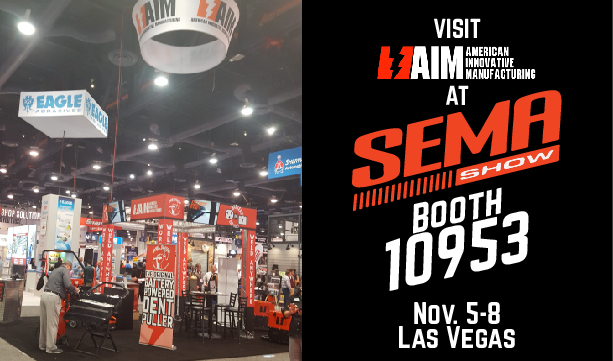 Recent Posts
The 2020 SEMA show is going virtual, and American Innovative Manufacturing will be there! If y …

The IntuPulse MIG Welder line is the world's first battery-powered pulse MIG welder. A battery- …

We're excited to reconnect with old friends and meet new ones at this year's SEMA show in Las Vegas, …